The GOODS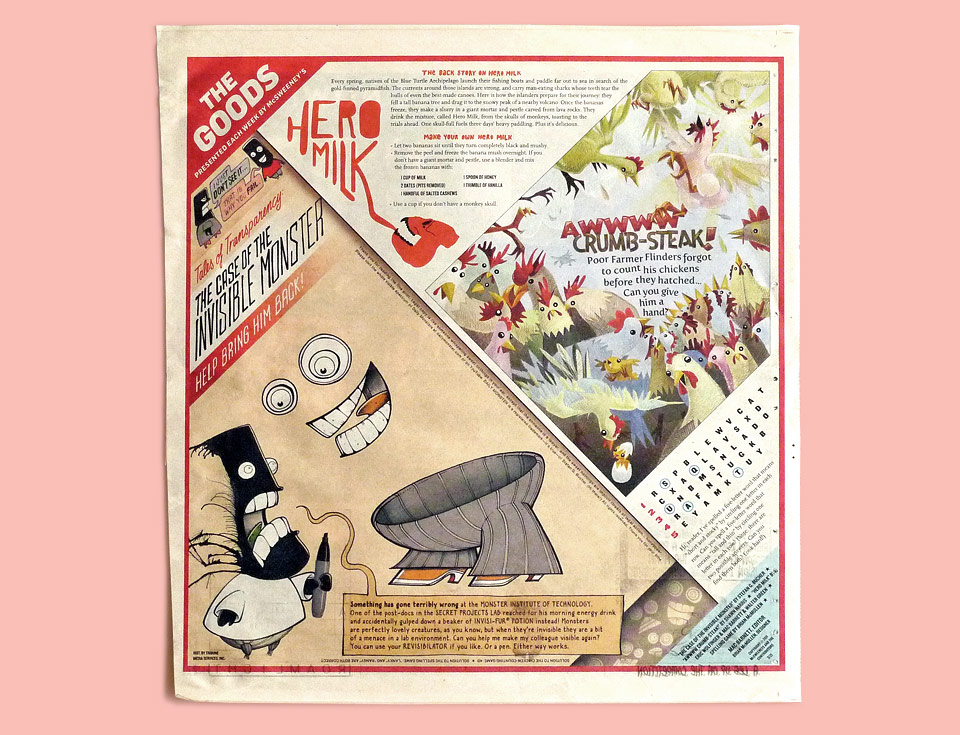 After creating the Echo Park Time Travel Mart and running 826LA for a few years, writer Mac Barnett rejoined the McSweeney's mothership in San Francisco. Among his new duties was editing THE GOODS, a syndicated newspaper feature full of games and puzzles, and comics for kids and—let's face it—for hipsters. Mac invited me to join in the fun, and who'd say no?
My first paid gigs were designing and illustrating newspaper ads back in Germany. I've always loved the way my drawings look on newsprint. Over the course of 2011 I contributed three pieces to THE GOODS—an invisible Daily Monster, a set of 34.4 questions for students heading back to school, and a medal for Father's Day. Each segment had little bonus features and Easter eggs, and I spent hours fiddling with the color separations to make them look their best on press.
These are great little assignments. They're fast and fun. I love playing with the angled format, I enjoy being in such creative company, and seeing my stuff in the Chicago Tribune and the San Francisco Chronicle ain't half bad, neither.
---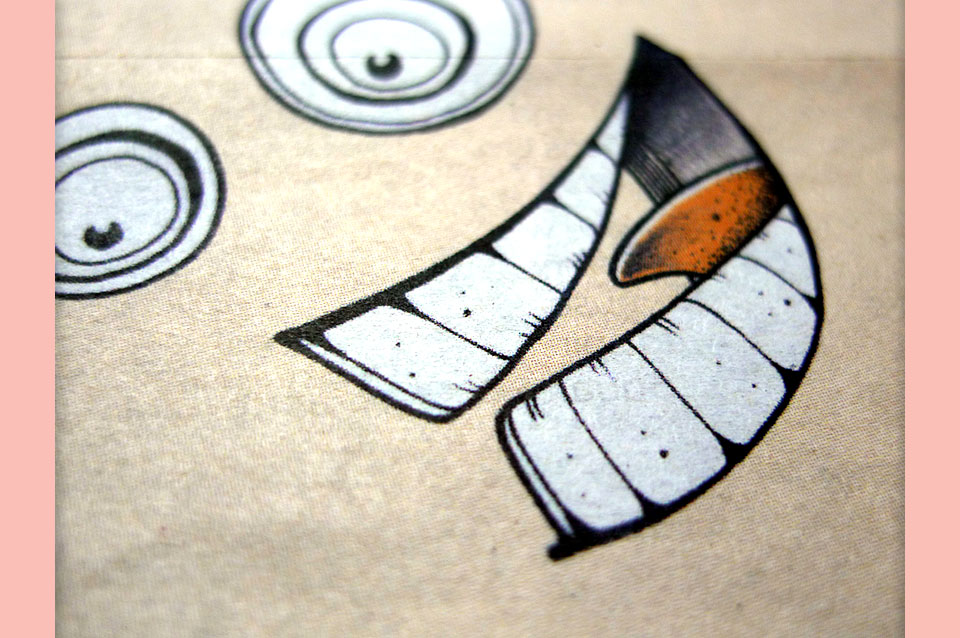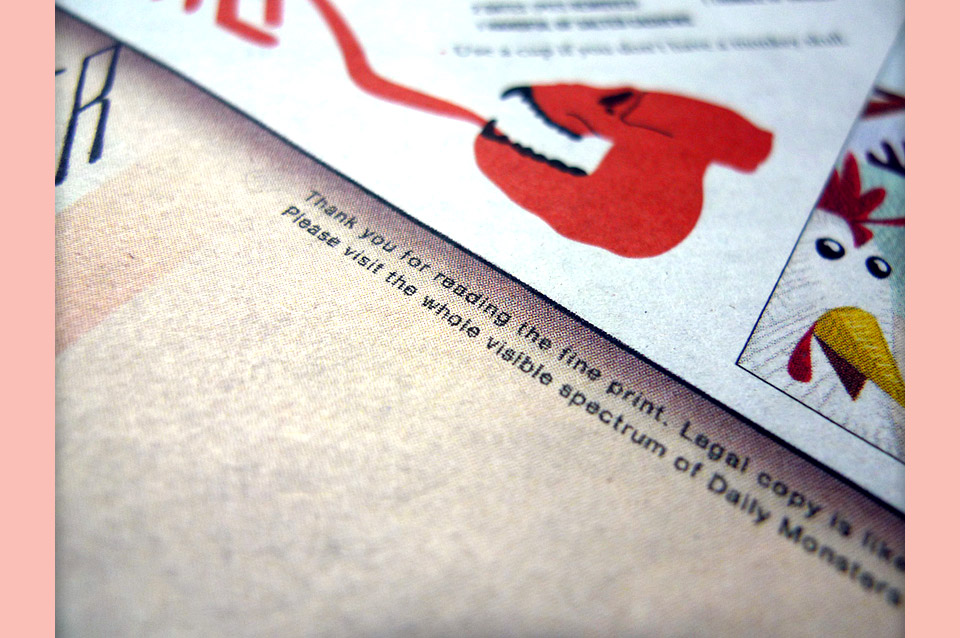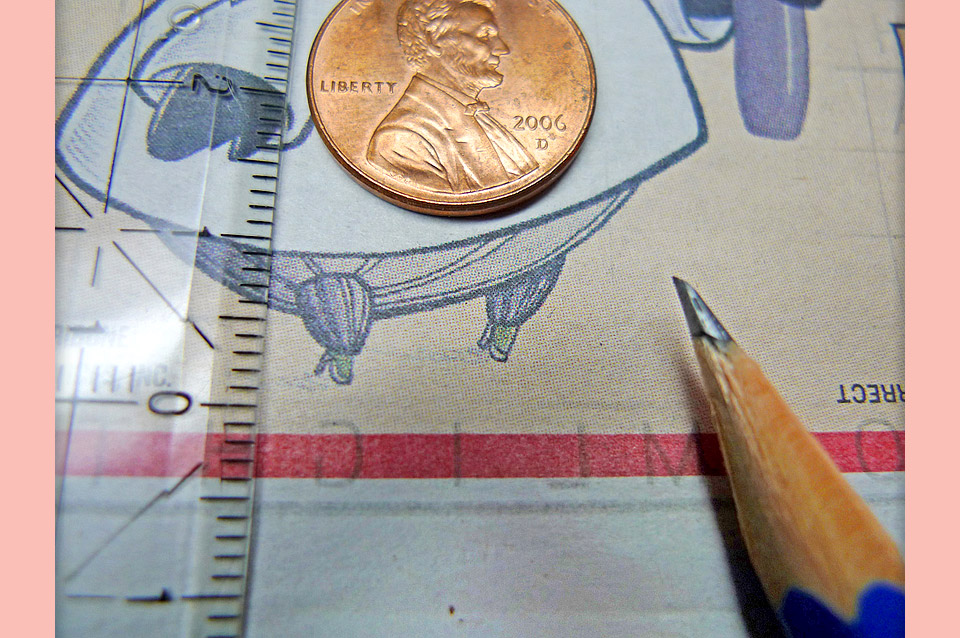 Chicago printing vs. San Francisco printing. Come on, Chicago… pull it together!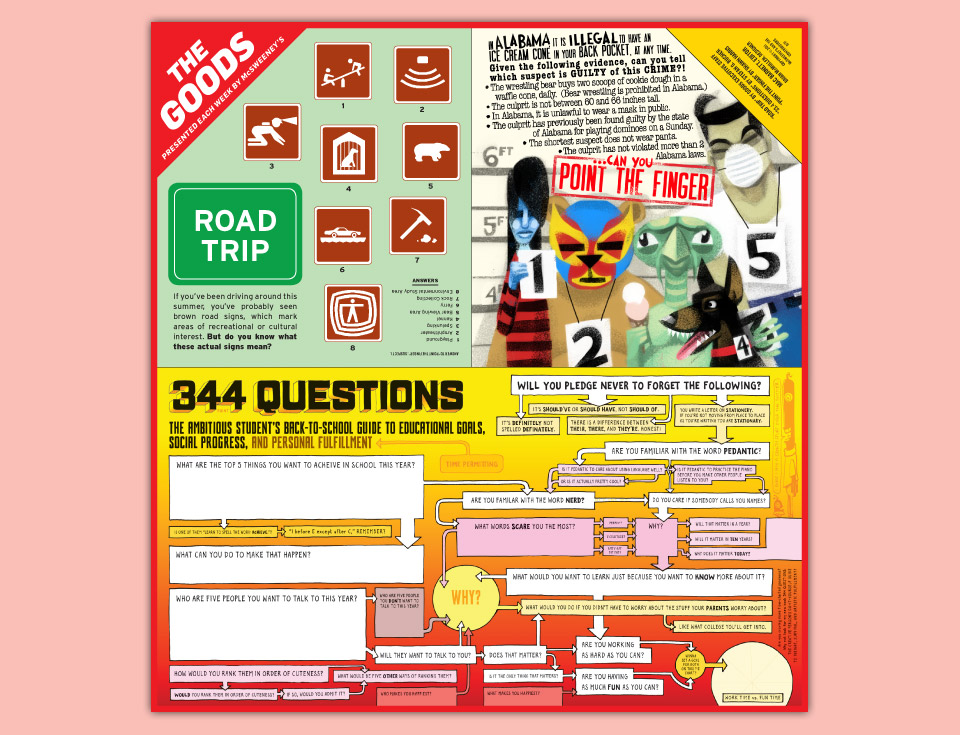 ---